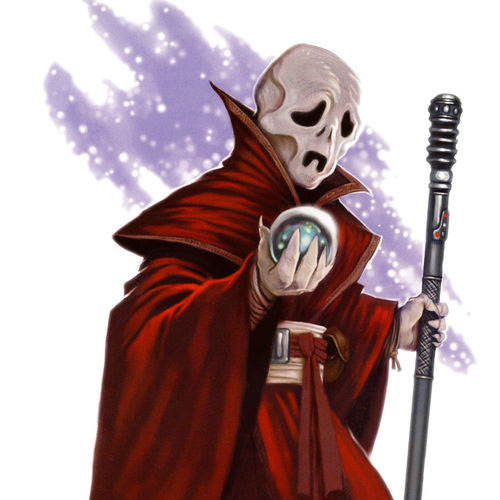 Givin

The Givin were the indigenous sentient species of the planet Yag'Dhul. They were best known for their natural mathematical ability which made them expert starship builders and astrogators. Other notable features of the Givin were their skeletal appearance, and their ability to survive in a vacuum.

Givin appeared to be living humanoid skeletons, because of their hard, pale white "skin" and deep sunken black eyes. Though they had four- or five-fingered hands, they had three-toed feet. They carried their arms and legs "held out" from their bodies, making their appearance even more bizarre. Some likened their stance to Twi'lek string puppets.

Due to a complex system of moons that created atmospheric tidal upheavals on Yag'Dhul, the Givin evolved a hard exoskeleton that could seal all external orifices to protect against sudden depressurization and temperature changes. It also provided protection from physical harm. Thus, Givin had a phobia of exposed skin, and would avoid seeing it in others whenever possible. In order to maintain this sealed system, Givin needed to eat approximately three times more than Humans of the same mass. Givin could easily survive in a total vacuum for a standard day.

-2 to Strength, +2 to Intelligence, Species Size is Medium, Racial Language is Givin

Givin is an advanced race that can only be obtained by earning account experience through playing the game.

Requires 5000 Account Exp to Unlock.