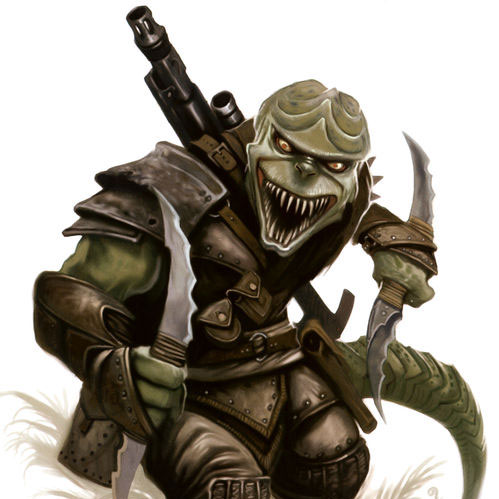 Barabel

"When you need crazy"
"call a Barabel."
-Han and Allana Solo

Barabel were a species of sentient cold-blooded reptilians native to the dark, murky world Barab I. A highly aggressive and territorial species, Barabel who traveled off their homeworld often found work as fringers or soldiers.

+2 to Strength, -2 to Dexterity, -2 to Wisdom, Species Size is Large, Racial Language is Barabel

Barabel is an advanced race that can only be obtained by earning account experience through playing the game.

Requires 5000 Account Exp to Unlock.