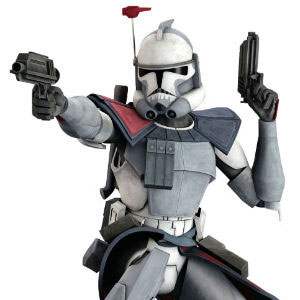 Clones
Clones were an army of identical, genetically-modified clones that were created during the clone wars. Grown at an accelerated rate, the clone troopers were trained throughout the first ten years of their lives to become one of the most efficient military forces in galactic history, and were bred for the sole purpose of combat.

During the reign of the Empire, many clones became Storm Troopers, and unknown to the galactic public, clones are still born and bred to serve in the Imperial Legions as Storm Troopers, Pilots and other military functions.

CLONE:
ABILITY SCORE MODIFIERS: +2 STR, +4 DEX +2 CON
RACIAL BENEFIT: +3 to Tactics Skill Checks, Tactics Skill Check d20 Roll Will -- Always be 10 or higher, +1 to all attack rolls, +1 to Reflex and Fort Defenses

** Please note that this class is no longer available for selection, though existing character may keep their race as clone if desired.