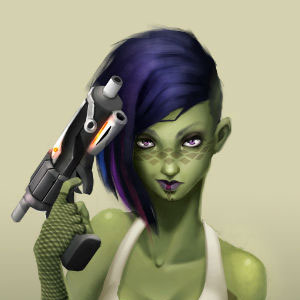 Mirialan

The Mirialan people were religious and practiced a primitive understanding of
the Force. They believed each individual's actions contributed to their destiny.
A Mirialan would place a unique, often geometrically repeated tattoo on their
face and hands to signify that they had completed a certain test or task, or
achieved sufficient aptitude for a certain skill. The number of tattoos would
thus often act as a good indicator of how mature and/or skilled a Mirialan was.

ABILITY SCORE MODIFIERS: +2 WIS, +4 DEX
RACIAL ABILITIES: +2 REFLEX DEFENSE, +3 ACROBATICS SKILL

NOTE: THIS IS AN ADVANCED RACE AND REQUIRES ACCOUNT EXPERIENCE TO UNLOCK.